AMBER AJAMI CHALLENGE YOU TO LOOK ONLY AT HER EYES
AMBER AJAMI CHALLENGE
SHE DARES YOU TO LOOK ONLY AT HER EYES ONLY. LET ME KNOW IF YOU CAN
Amber Ajami aka the following names; Syrian queen, ambs_ajami, arierayy, sunsugarshine, and her main on her account is ambs_oficial.
I was research if any bio or data about her, but not much. Her real name appears to be Amber Ajami. 
Now, using common sense, her name means Amber-jewel and Ajami-mute; that is Arabic origins.
If you look at some of her past and even today, Instagram stories, she has Arabic or middle east words.
The fact one of her user names was Syrian queen is telling us where she comes from or ethnicity.
Even her complexion can easily tell us the story of her origins.
I know maybe who cares. But I love to know interesting potential scenarios and facts.
If anyone knows please, let me know in the comments.
But, the post title is about a challenge. While you look at the images, look only at her eyes.
She also has, besides Instagram and tik tok, Twitter.https://twitter.com/ambs_a/status/1331820225088655360
Good luck with that. I try only once. I am 100% sure you see the reason for this challenge. Here are some of her best.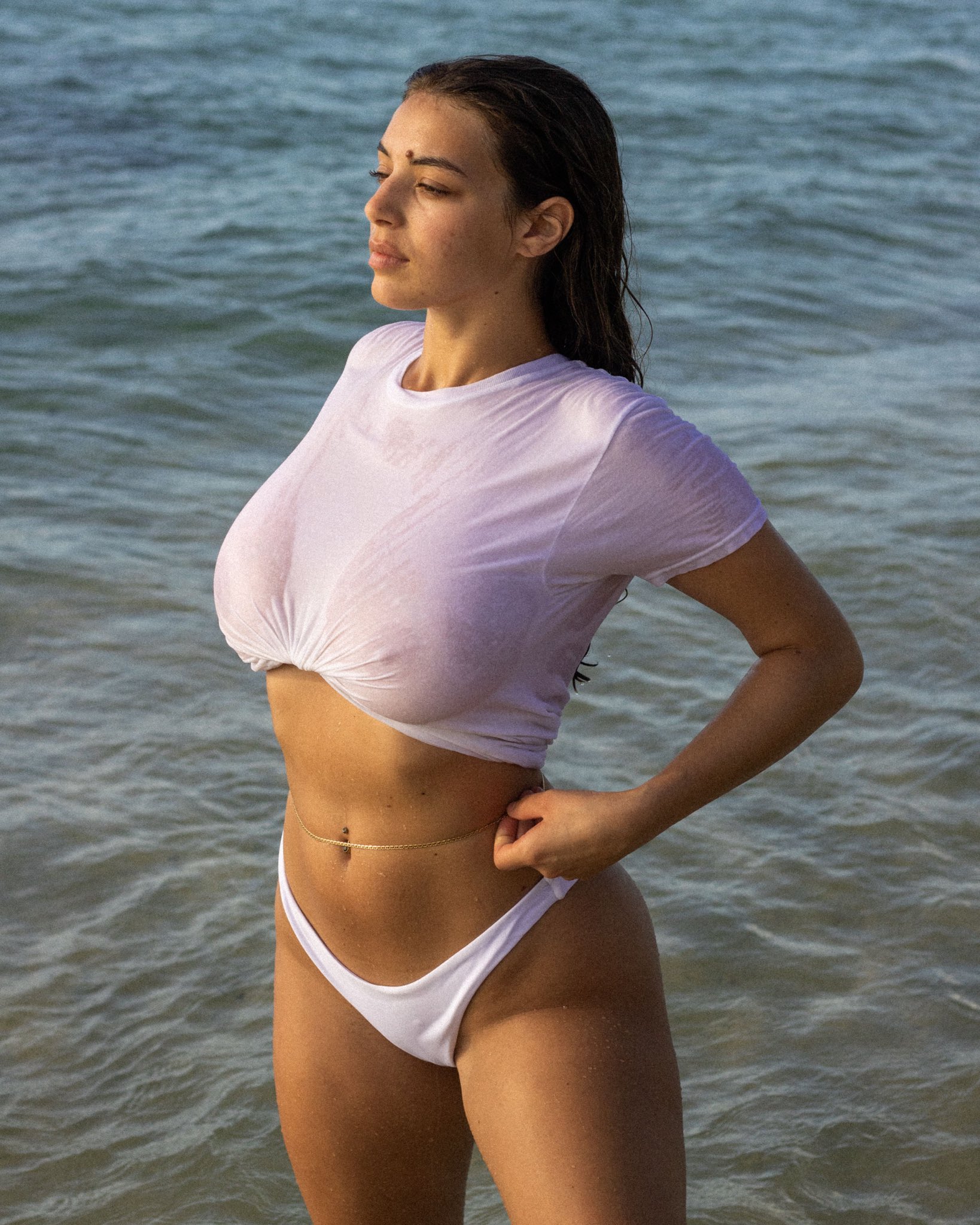 https://www.edmoralesworld.com/ig-model-sophie-mudd/models/2021/