DOLLY VS DANA VS VIDA
PICK ONE OF THESE HOT VETERANS
In my humble opinion, Dana Hamm, Dolly Castro, and Vida Guerra are three of the most beautiful women in the world.
Both do not receive more recognition not only for their physical beauty but also for being people who promote the positive.
Things such as helping children and protecting animals and the environment and the most obvious, how to take care of yourself through good nutrition and exercise. 
Let's look at some details and factors of these two beauties in their stage of maturity today.
Nationality: Cuban
Famous: Models Cuban Women
Age: 46 Years, 46 Year Old Females
Sun Sign: Pisces
Born In: Havana, Cuba
Famous As: Model
Height: 5'2″ (157 cm), 5'2″ Females
The very mention of Vida Guerra brings the image of an extremely hot, beautiful, and sensuous model.
Who has over the years reigned over millions of hearts across the world as one of the most voluptuous and seductive models?
This Cuban-born Latin beauty raised in the US took part in several fashion shows and music videos from an early age.
Her real breakthrough in modeling came in the early 2000s when she featured in the US edition of the 'FHM' magazine that was soon flooded with requests for more photos of the diva.
This led her to work more with 'FHM' and also paved her way into other modeling assignments and photoshoots with various publication houses and photographers.
Eventually, she became one of the most in-demand models featuring in several magazines like 'Open Your Eyes, 'Escape', 'Smooth' and 'DUB', many a time appearing as a cover girl.
She also endeavored into acting with films like 'Sardines' and 'National Lampoon's Dorm Daze 2' and featured in music videos like 'Shake Ya Tail-feather' and 'The New Workout Plan'.
The Latin beauty stepped into the glamour world at an early age, taking part in various fashion shows and appearing in music videos.

While striving to get a foothold in modeling, she took up a job as a loans officer,  which she quit after hitting it big in December 2002.

When the UK monthly men's lifestyle magazine 'FHM' featured her in a lingerie photoshoot on their US edition.

The feature not only gave her national exposure but also an overwhelming response from readers. Around 70% of emails received by 'FHM' that month requested more pictures of Vida Guerra.

Adhering to the readers' demand, 'FHM' worked more with Guerra, thus featuring more of her photos in the next editions.

In 2004, she became 'FHM's Model of the Year' and thereafter gradually started making a mark as a modeling sensation.

Featuring in other men's magazines like 'Open Your Eyes' and 'Smooth' and other magazines like 'Escape' and DUB' often appearing as a cover girl.

Apart from modeling, she has also appeared in the American Spanish-language entertainment news show, 'El Gordo y la Flaca,' and many other Spanish language TV programs.

She featured as a musical guest of the American sketch comedy TV series Chappell's Show'.

The advertising campaign 'Fantasy Ranch' promoted the sandwich 'Tender crisp. Tender crisp Bacon Cheddar Ranch' introduced by 'Burger King', in 2004, featured Guerra capering with Chicken with other female dancers.

Guerra featured in several music videos including that of American rappers Nelly's, P. Diddy's, and Murphy Lee's song 'Shake Ya Tail-feather' and in American rapper and songwriter, Kanye West Kanye West's song 'The New Workout Plan' and gradually became an integral part of many music videos.

Vida was voted #26 and #21 in 'FHM's Top 100 Sexiest Females' in 2005 and 2006 respectively and also won the 'Best Butt Award' of the magazine twice.

Someone allegedly hacked her camera phone in April 2005 following which several pictures of the beautiful model including started circulating on the web.

Guerra, however, claimed that someone else's hit morphed nude pictures with her pictures to give a false impression that these were hers.

It featured her first set of pictures without clothes in the 'Playboy magazine's July 2006 issue.

She gives part credit to the April 2005 camera phone incident that inspired her to pose for 'Playboy' so that people can actually see how she looks without clothes.

While flourishing with a modeling career and featuring in music videos, she delved into acting.

The September 2006 released American mystery comedy film.

 

'National Lampoon's Dorm Daze 2' saw her playing Violet. She was also part of the March 2010 released horror flick 'Sardines' and the April 2015 released action drama thriller, 'Mercy for Angels'.

 

Guerra gave voiceover in the 2006 open world action-adventure video game 'Scarface: The World Is Yours'.

 

She remained a host of the 'Livin' the Low Life' show involving low rider cars that featured on the sports-oriented cable and satellite TV network 'SPEED'.

 

She came out with calendars featuring her in swimsuits that were complimented with "behind the scenes" DVDs. On December 5, 2006, her video titled 'Vida Guerra Exposed' was released that also starred Nick Saglimbeni.
     How many women can look like her at 46? Same with Dolly(36))and Dana(40)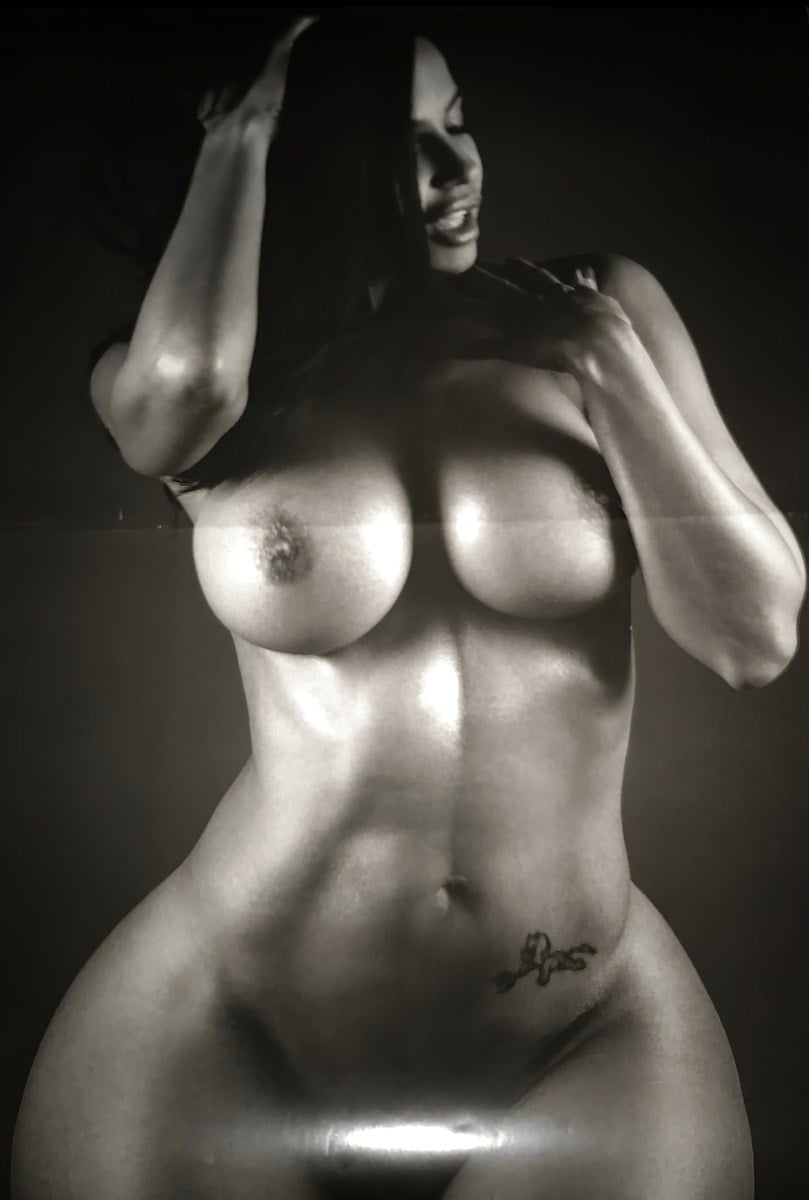 NOW MISS DANA
Who is Dana Hamm?
Dana Hamm was born on 31 August 1980, in Florida, USA, and is a fashion model, best known because she's one of the most photographed fitness models of all time. She is now 40 years young.
She's gained a lot of popularity thanks to her work and is considered one of the sexiest women alive.
The Net Worth of Dana Hamm
How rich is Dana Hamm? As of mid-2019, sources inform us of a net worth that is over $3 million, earned through a successful career in modeling.
Her fame has led her to many opportunities, including partnerships and sponsorships with companies around the world.
As she continues her endeavors, it is expected that her wealth will also continue to increase.
Early Life and Education
Despite all of Dana's fame and photographs, there is very limited information for her past.
She has shared no details regarding her childhood and family. She later moved from Florida to North Carolina and grew up in a small town called Sanford.
While she would become one of the most popular models in recent times, she didn't initially pursue a career in the field. After matriculating from high school, she then enrolled at Campbell University.
To study for a degree in Psychiatric Social Work. The university was founded in 1887 and is known for enrolling more North Carolinians than any other private university in the area.
They offer many courses in fields such as arts sciences, divinity, engineering, nursing, and many more.
They also provide adult courses and have campuses in several locations in the state. They also have a degree program at Malaysia's Tunku Abdul Rahman College.
They are also a part of the National Collegiate Athletic Association (NCAA) Division I, with their team called The Fighting Camels.
Modeling Career
Shortly after completing her education, modeling agents who helped lead her to print modeling discovered Hamm.
She gained a lot of fame in that endeavor thanks to her look, which was unique in the industry.
Soon, she would start appearing in many publications, and her rising fame even led her to act work. She appeared in the film entitled "Maldetto Taipan", directed by Giorgio Caprioglio.
She also had a cameo role in the action film entitled "Trouble is My Business", which starred Vernon Wells and Tom Konkle.
https://www.instagram.com/p/By-5yxnn2Ee/
At one point, she was considered one of the sexiest women in the world and was often in the conversation alongside names such as Megan Fox.
However, her fame didn't really go towards its peak until she joined social media, particularly the website Instagram.
The service owned by Facebook allows users to upload their own photos and videos to the site.
These photos posted on their respective accounts are then shared to the public or two pre-approved followers.
It has many features which include filters, tags, and location, given to help make the service easier to access. It has rapidly gained popularity since its launch in 2010.
Recent Projects
While she initially started as a fashion model, Hamm delved more frequently into fitness modeling, as it gave her more work.
She spent a lot of time at the gym toning and developing her body, which led to more opportunities, with one of her latest projects being with Luxury Villa Amalia, being seen in several of their promotions.
The company is a luxury getaway on the island of Hvar in Croatia. It spans 100,000 square meters with a 400 square meter villa with five bedrooms, five baths, accommodating up to 10 people.
Aside from Instagram, Dana also set up her own Only Fans account, which allows users to gain access to more exclusive content for around $25 a month.
The service is based in London and is known to be highly popular within the adult entertainment industry, though not limited to it.
Other content creators such as fashion icons, musicians, comedy acts, and more are also on the website. Users can provide direct funding from fans on a monthly basis, which allows fans to see exclusive and personalized content.
Personal Life and Social Media
For her personal life, not much is known in terms of Hamm's romantic relationships–despite all of her fame and online presence, she has not revealed a lot about this aspect of her life.
Many sources state that she is single because of the lack of any mention of her being in a relationship and that she does a lot more adult-oriented content on Only Fans.
UPDATE PHOTOS-JULY 30, 2020
Similar to many models, she is highly active on several major social media websites. She consistently uploads on Instagram featuring photos of herself taken during photo shoots. She also has a Facebook account which promotes her work.

She's received a lot of praise from many companies, photographers, and fashion insiders for her work. She also has a Twitter account which showcases some similar content to that of her other accounts.

She uses the platforms to promote her Only Fans content primarily. She posts a lot of uncensored and behind-the-scenes content there according to her posts.

She also enjoys ANIMALS as clear from her photos on her account, and owns two pet dogs, but is an animal lover, and does a lot of photo shoots featuring animals. ALSO SHE IS INTO THE OCEAN CONSERVATION AND OTHERS.

Well, let's go to what we really want to see and that is pure beauty and WARNING: It is going to get boiling: If you suffer from high blood pressure, do not see this. LOL.
  

WILL YOU HAVE COFFEE WITH HER?

WELL IN CONCLUSION SHE IS SAYING: I AM SURE YOU WILL VOTE FOR ME OVER DOLLY BUT I KNOW SHE IS AMAZING TOO, JUST LOOK AT HER AND SEE WHY SHE CAN LOOK SO GOOD AT 40 AND MORE AND SO DO YOU GIRLS AND GUYS.

NOW I PRESENT TO YOU MISS DOLLY CASTRO

Who is Dolly Castro?

With the development of social media platforms, many people have used all its benefits to introduce themselves to the wide-open world.

They started showcasing their skills, talents and looks. Dolly is one of those people, and she has earned over six million followers on her official Instagram page.

She has been a fitness model for quite a while now and has become worldly popular.

Dolly Castro Wiki: Age, Childhood, and Education

Dolly Castro was born on the 14th July 1984 (36) in Managua, Nicaragua; she grew up in her hometown and from an early age desired to become a chef. However, her parents were against her desires and made her study for the law degree.

After high school matriculation, she enrolled at Law School at the Christian University in Managua, and eventually finished undergraduate studies.

Her law degree turned out to be useless, as Dolly has pursued a completely different career.

Unfortunately, Dolly still hasn't revealed whether she has any siblings or if she is a single child; hopefully, this change soon.

Career Beginnings

She lived in her hometown but career opportunities were nowhere to be found, and young Dolly moved to Miami, Florida, USA, and thanks to her beauty and stunning looks, Dolly secured herself a few modeling gigs, just to start her career.

She soon struck deals with popular magazines, such as Shock Magazine, then Good Life, Mixed, and many others.

She also launched her Instagram page, and in no time she achieved a million followers, partly by uploading pictures of herself in skimpy clothes, which certainly made her quite popular.
Rise to Prominence
Dolly's career was heading in the right direction, and she continued to explore her possibilities; she began collaborating with fashion brands and launched her own clothing line.
As a result, Dolly became the owner of the fitness apparel company Bars and Branches. Her clothing line became quite popular, and the sales increased her popularity and wealth. To speak further of her success.
Dolly has also started collaborating with other fitness and fashion brands, including Pretty Little Things, Fashion Nova, 1stPhorm, and many others.
The number of her Instagram followers has been increasing ever since she started the page, and she now has over 6.2 million loyal fans. Impressive, isn't it?
Dolly Castro Net Worth
Since launching her career, Dolly has become quite a popular model, and her success has only increased her wealth. So, have you ever wondered how rich Dolly Castro is, as of mid- 2019? According to authoritative sources, we have estimated that Castro's net worth is as high as $2 million, which is decent, don't you agree?
Dolly Castro Internet Fame
Instagram helped Dolly launch her career and attain stardom, and you can enjoy her many photo sessions on her official page. However, she has since expanded her popularity to other social media platforms, especially Facebook on which she now has over three million followers, and has also used her popularity to promote her career. This is not all, as you can find Dolly on Twitter as well, on which she has just under 95,000 loyal fans, with whom she has shared her career endeavors, but also details from her personal life, such as the celebration of her daughter's birthday, among other posts.